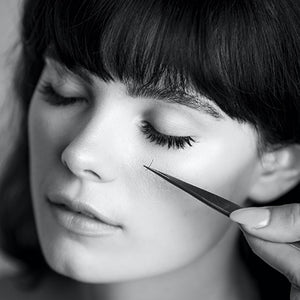 Eyelash Extensions Training
Sale price

$1,450.00

Sale
Our Beginners Eyelash Extension Training is a full hands-on training workshop. This is for those that have never applied lashes before, or have never taken a course. You will learn all the basics and everything you need to know to get you started and have a successful lash career. Every student will receive a kit which includes all the essentials you will need to get you started and enough to do up to 50 clients after completing the course. Everything in the kit is what we use here at our boutique, which is rated one of the best places for eyelash extensions in the Los Angeles/Beverly Hills area. Let us share with you our secret to five star ratings!
At Beverly Hills Lashes, we currently only offer private training to ensure that each student is able to receive proper attention and guidance from our trainers.
Our 2 day private classes start promptly at 10am until 5pm for both days, where certification will be given at the end. BHL Academy students will receive a discount code for future professional purchases on our website. 
Students will have the opportunity to work on 1 live model. 2nd model optional. We strongly advise that you provide your own models. That way your model can give you honest feedback after training on your work. 
Adding product to your cart